~ Kobe Bryant was one of my favorite athletes. I am certainly not alone. "The Black Mamba" was beloved around the world not just for his play on the court, but for his style and his mentality. Kobe was comparable to Michael Jordan, who many consider to be the greatest basketball player of all time – if not the greatest athlete ever to live – not just due to his comparable size and game (6'6″ shooting guards, high volume scorers, lockdown defenders, unstoppable fadeaway jumper, etc.), but also due to his fearlessness, his unyielding drive to win and better himself, and his all-consuming obsession with being the best to ever do it. His Airness embodied such attributes. And so did Kobe.
Kobe Bryant and his daughter, Gianna, both tragically died on January 26th, 2020, along with 7 other individuals in a helicopter crash in Calabasas, California. He was 41, she was 13.
It's unreal, and incredibly saddening to consider this loss. In the years following Kobe's retirement in 2016, I've watched interviews here and there in which he boldly maintained that he wanted the next 20 years of his life to be more impactful and more legendary than the previous 20 years, in which he built out a Hall of Fame career in the NBA, generated legions of fans across the globe, and created a mentality and work ethic practically everyone in the sport still tries to emulate to this day. Ambitious. Classic Kobe. Gianna Bryant, his middle daughter, was following in his footsteps and starting to make basketball the focus of her young life. Needless to say, both of them are gone from this world too soon. Rest in peace to them, and to all of the lives lost in the accident.
To honor them, I wanted to write about the 'Mamba Mentality' and the pillars entailing it, as described by Mr. Bryant himself. The Mamba Mentality is the self-styled personal philosophy of Kobe, detailing his work ethic and his drive, on and off the court. During the middle of his career, his primary nickname came to be known as The Black Mamba, so named after a real snake with an extremely deadly venom. Basketball has always been my favorite sport to watch and play, and Kobe has always been one of my favorite players. This writing is to better understand the components of this legendary mentality myself, and to try and carry it into 2020 and beyond in my own life and work.
Kobe believed true greatness came in the inspiration of others to be great, to follow their passions with a singular focus. He was the type of player and man to lead by example. He left it all on the floor. The ultimate competitor, Kobe did everything he could to strive for his dream of being the greatest player of all time. All of the sports cliches that people speak about, that coaches try to drill into players of all kinds (first one in the gym, last one out, etc.) – Kobe Bryant lived them out. This is the ethos of The Mamba Mentality. There is no doubt these pillars, and Kobe's epitomizing of them, will continue to provide motivation and inspiration to such ends for generations to come; they are doing so for me today, yesterday, and in the coming days, months, years. #MambaMentality
The Five Pillars of the Mamba Mentality:
Be Passionate
Be Obsessive
Be Relentless
Be Resilient
Be Fearless
Be Passionate
From an early age, Kobe ascertained his destiny: He was going to be the greatest basketball player ever. As soon as he knew what the game was, and given its salience to those of his forefathers (both his father and his grandfather were Philadelphia basketball legends), Kobe's designs were set upon it with passionate force. Not all of us are so lucky, or so early struck by the muse of our destiny. But most people do eventually come to find their passion. Seeking it becomes compulsory. One can only 'be passionate' if they doing something they are passionate about. Passion is one of those things that cannot be faked or constructed from whole cloth. Thusly, passion is at the forefront of the Mamba Mentality. Whether it be in sports, arts, entrepreneurship or anything else, it is necessary for the rest of the mentality to take hold.
It is common sense: Being passionate is absolutely necessary for bringing out the best from inside of you.
Be Obsessive
Considered by many to be a savant of the game of basketball, Kobe's mind was equal to his physical talents. Hear enough stories from coaches, teammates, and opposing players, and one comes to form a complete picture of Kobe's otherworldly commitment to bettering his game. Every single dribble, every pump fake, every pass, every fading jumper, every defensive assignment, every plan for a last second possession – every maneuver within Kobe's repertoire was handcrafted with specific designs and objectives in mind. Throughout his career, Kobe started his day's training at 4am. The master-crafted forms of everything from his footwork, to his improvisational finishing and playmaking, to his patented jump shot were built out of long hours of rote repetitions in the gym.
Preparation was the key to his greatness, just as much as his innate athleticism was. By his own words, Kobe was a middling level athlete compared to his peers (that of NBA-level talent, the best basketball players in the world, in a league that is smaller and more exclusive by some capacity versus other sports leagues such as the NFL or MLB). Kobe was fast, but not the fastest; strong but not nearly the strongest; he could jump but his vertical wasn't as high as contemporary stars Vince Carter or Tracy McGrady.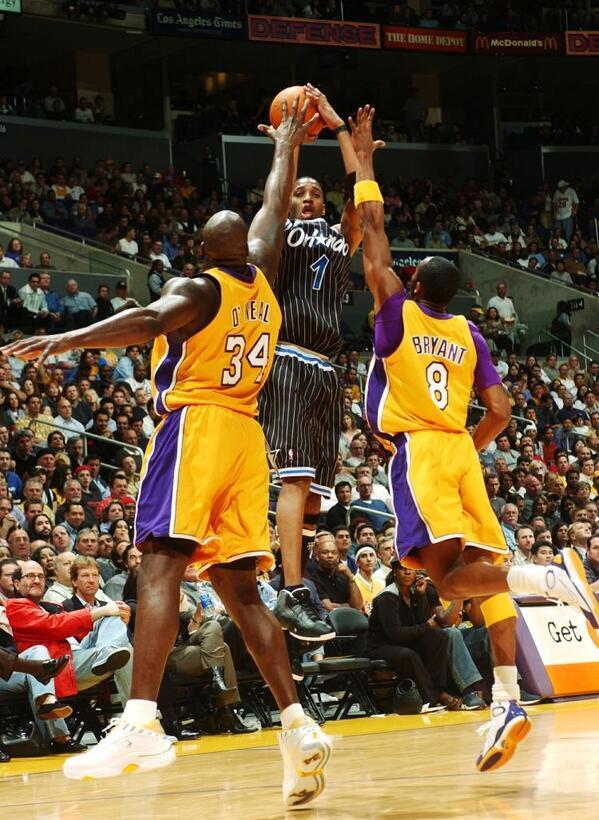 One of the better stories I've heard from Kobe's origins concerned his "kill list" he created during high school… During his junior and senior year, Kobe studied the names on the national ranking system of high school bball players. He was down in the 50's and naturally resented such a low ranking. During his AAU team's circuit of play across the country, he knew he would be encountering many of these players. Kobe made it is his personal mission to hunt these players down and defeat them on the court. His 'kill list' included every single name of every player ahead of him in the rankings. Kobe was a proverbial 'assassin' before he was ever even drafted.
Stories of Kobe's obsession are far and wide over the course of his 20 year career. Why not read one from the man himself concerning his rivalry with superstar Allen Iverson:
Obsession, by Kobe's mentality, is good. It is natural. And it is the only way one can become great at their particular craft. Mediocrity is simply borne of lack of effort. Only by going down the path of obsession, putting yourself in the arena of your passion, with all of its painstaking and conscientious work to be done – in the gym, at the desk, on the stage – can one unlock whatever greatness lies within. In this way, passion and obsession go hand in hand.
The Mamba's implicit words to you: Find something to become obsessed about.
Be Relentless
"Be unyielding." This is how Kobe describes this attribute of relentlessness. Don't give an inch. 'No easy buckets' as a basketball coach might say. This means don't give anything away; make your adversaries earn their points. Easier said than done, especially for athletes working from the limitations of physicality. Continuing to play hard defense when you are carrying the load on offense; keeping your footwork clean and your hands low when you are dog tired; jumping for every rebounding opportunity, to contest every opposing jumper – this is not possible. Not every one. Players across all sports, people in all professions, they take plays off. This is just a fact. At some point during the game, everyone gets tired, sluggish, lazy.
Not Kobe. Kobe didn't take plays off. His competitive fire did not let him.
There is perhaps no way to quantify this and prove this, but I would posit that Kobe Bryant took the least plays off of any player in any sport, ever. (I would put Russell Westbrook as the heir apparent to such a title.)
One of the most prolific scorers in the league, while also being a top two-way player (translation: he played good defense too) meant that he was a target. Even when Shaq was there alongside him, Kobe was no doubt the focus of opposing defenses. Teams made it their mission to stop him. And he still put up 30 points a night. Kobe made the art of scoring look gracefully easy, despite being anything but. Given his athleticism and commitment to defense, he was also consistently tasked with guarding the other team's best player. Kobe was expending energy every moment he was on the floor. And given his averages, his championships, and his success over his career, it is clear he was consistently putting in maximum effort. In my opinion, in all the pantheon of great NBA legends, including MJ and Bron, Kobe's game was the most aesthetically pleasing to watch. He was the most creative and the most electrifying.
~
A common refrain today is that Kobe made 30 point games look like 50 point games, and players with the modern NBA's sensibilities like James Harden do just the opposite. Kobe's entire game centered around hard won, highly difficult mid-range jumpers (considered to be inefficient in today's NBA, due to the rise of the 3-point shot as the favored offensive strategy). But he was versatile. Kobe could score any way he wanted, including drives and 3's, and from the free throw line. He could also be a playmaker, averaging around 5 assists for his career. At his best, Kobe was unguardable. In his later years, when he could no longer rely on his athleticism, he leaned into his technique, his training and his obsessive preparation. And as a result, he still dominated on both ends.
Relentless, through age and injury, Kobe did not take any plays off, or any seasons. He didn't leave the NBA until his body forced him out. He left everything on the court. He gave his teammates, coaches, and fans everything he had. That is relentlessness. And that is the third charge of the Mamba Mentality.
Whew. Time to hit the gym.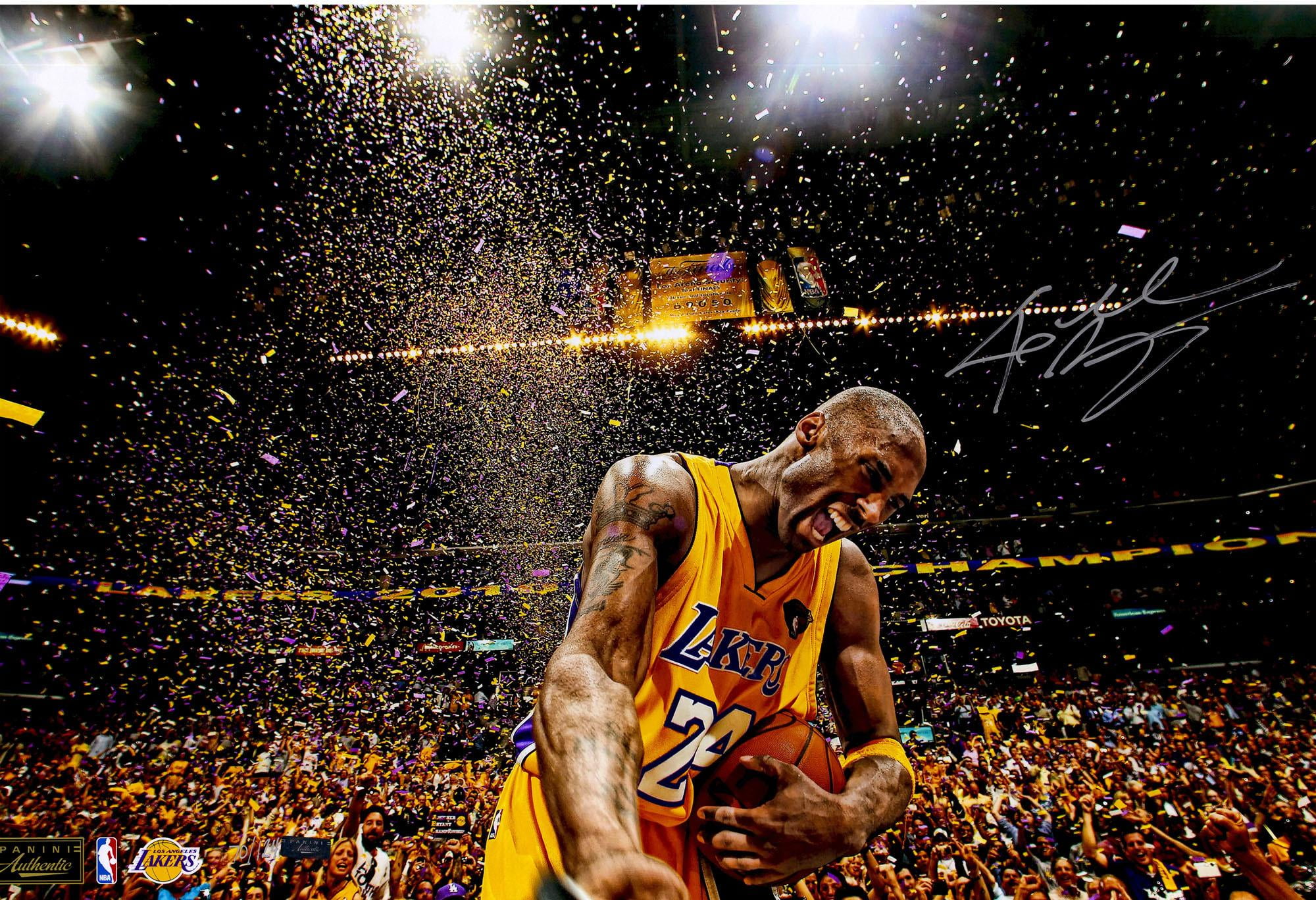 ~
Be Resilient
Another mythic claim concerning Kobe Bryant's career is that he played 'most' of his career injured in some form or fashion. Injuries are common in professional sports, and there is of course a relative degree to the severity of any injury. There are catastrophic ones (ACL, achilles, compound fractures), middling ones (hamstring pull, broken fingers), and nagging ones (ankle sprain). During the first 15 or so years of his career, Kobe had no major injuries. He played the vast majority of his team's regular season games, and carried the load on deep runs into the playoffs, including 5 championship rings. However, during this time, he did play through many minor, nagging, recurring injuries. Broken fingers, bum ankles, sprained shoulders, knees, wrists, etc. He played through them, he won championships with them ailing him.
It was not until the 2013-2014 season that Kobe missed significant time due to a catastrophic level injury to his Achilles tendon. Considered the worst kind of injury an athlete can sustain, and at age 35, Kobe kicked his body into overdrive in order to come back from it. And he did. For two more seasons, Kobe played in the NBA, and he did so effectively, despite age and injury eventually wearing him down to the point of a retirement he accepted. Resilience on the court established his 20-season career (18-time all star) as one of the most illustrious of any player to ever suit up.
Kobe's resilience earned him his opportunities to continuously work at his craft, to become better season after season, to be the best in the league at different points of the eras he played in, and eventually to be called a legend. Kobe's numbers 8 and 24 are already retired; he will be a first ballot Hall of Famer; many who watched him or played with or against him will forever call him the greatest. Kobe's place in history was secured long ago.
For all his accolades and respect around the NBA and the world, Kobe Bryant was not a man without fault. His borderline sociopathic will to win and to endlessly train earned him some enemies on his Laker teams over the years (not to mention in the media, and his feud with Shaquille O'Neal). When his teams were losing, Kobe reportedly became a bully at practice, shoving players, calling them soft, and being an all-around asshole in an effort to toughen them up. Whether such tactics were purely for the sake of his teammates' betterment, or were a component of power trip from a player drunk on his own myth, is not completely discernible.
Most infamously, in 2003, Kobe was arrested and accused of sexually assaulting a woman in a Colorado spa, where he was set to have surgery the next day. Initially denying it, the case was later dropped and a civil case was settled out of court which required Bryant to apologize. In his apology, he claimed that while he thought the encounter was consensual, he learned over the course of discovery and testimony, that the young woman did not.
In the aftermath of the incident, Bryant lost some sponsorships and his reputation around the league became tarnished. Vilified for the act, rightfully so, only with contriteness and time did Kobe's reputation recover. In the subsequent years of his career, there seemed to be a marked shift in Kobe's level of leadership and mentorship to his teammates and other players around the league (D-wade, LeBron, Kyrie, Kawhi). Kobe's wife, Vanessa, stayed with him, and he subsequently fathered four children with her. By every interview and anecdote the man has offered, being a father to his girls provided the most joy of anything to his life, even beyond basketball. Kobe's life on and off the court appeared to stabilize and ameliorate in the years leading up to his retirement in 2016.
For many people, the sexual assault allegation in 2003 closes the book on Kobe, concerning their support of a person responsible for such an act. And who can blame them? Sexual assault is obviously reprehensible and the potential long-term harm he did to the young woman, whether he realizes it or not, cannot be overlooked. He is not excused from paying the consequences of his actions, from the person he harmed or in the public eye. In the case of Kobe, my opinion is certainly not of the mind to simply forgive and forget, but instead to consider how someone can return from their gravest mistake and continue to positively contribute, in and out of their chosen profession, with their family, and with their fans retained or lost. There is a complex interplay between what Kobe Bryant might symbolize to women who have experienced sexual assault themselves and what Kobe Bryant means to children who look up to him as a hero, or have grown up alongside him and have made the game of basketball integral to their own life or code.
As everyone already knows, Kobe is not a man without fault. Nothing should be omitted in the assessment of the man's life and impact, good or bad. When speaking of the living or dead, I believe it is important to tell the truth in its wholeness. Let the readers and listeners and any concerned with the life of the man in question judge for themselves the meaning and impact of that wholeness.
Be Fearless
Phil Jackson, legendary coach of both of the transcendent shooting guards, said in one of his books that a young Kobe's first words to legend and the player he most wanted to be, Michael Jordan, were:
"You know I can kick your ass one on one."
~
Be Fearless. This is the final component of the Mamba Mentality. By Kobe's words, it means to lean into your fears instead of running away from them. This philosophy elicits an embrace of fear, because the presence of fear promises some kind of growth on the other side of it.
~ What does it mean to be fearless?
"The greatest fear that we face is ourselves. We all have dreams and it is very scary sometimes to accept the dream that you have. And it's scarier still to say 'I want that.' It's scary. Because you are afraid that if you put your heart and soul into it, and you fail, then how are you going to feel about yourself? So being fearless means putting yourself out there, and going for it, no matter what. Go for it. Not for anybody else, but for yourself."
Kobe is perhaps the paragon of personal fearlessness in sports. He has missed more shots than anyone in NBA history. He has taken more last second game-winning or game-losing shots than anybody else. The level of boldness he played with, the shots, dribbles, passes that he attempted, unto fortune or failure, is astounding and unprecedented. He tried everything, he prepared himself for everything. No matter to the odds, or his personal injuries or failings, Kobe kept putting up shots. And no matter to whether the one went in, he would keep shooting the next, and the next after that. To me, continuous and maximal effort in the face of failure is as good a model of fearlessness as anything else. Go watch some of Kobe's games for a primer on such exemplary fearless play.
~
To embody the fearless nature of the Mamba Mentality, persist in the face of defeat. Keep putting up shots. Keep yelling out 'Kobe!' in the face of your leaping adversaries trying so desperately to block your fadeaway shot. Keep going, even when you take an L. This is the final piece of the Mamba Mentality, and is certainly something to remember in consideration of your career, your passions, your relationships.
~
"Success is the ability to use your passion to help someone else discover their passion."

~ Kobe Bryant
So here is The Mamba Mentality in sum: Be passionate about your obsession, relentless in your pursuit of it, resilient unto any setbacks, and fearless toward its continuous undertaking.
Rest in peace, Kobe & Gianna. Gone but never forgotten. ~